For Enterprise
Today's enterprises are forever pushing more work to the cloud and the edge.
Schedule a Demo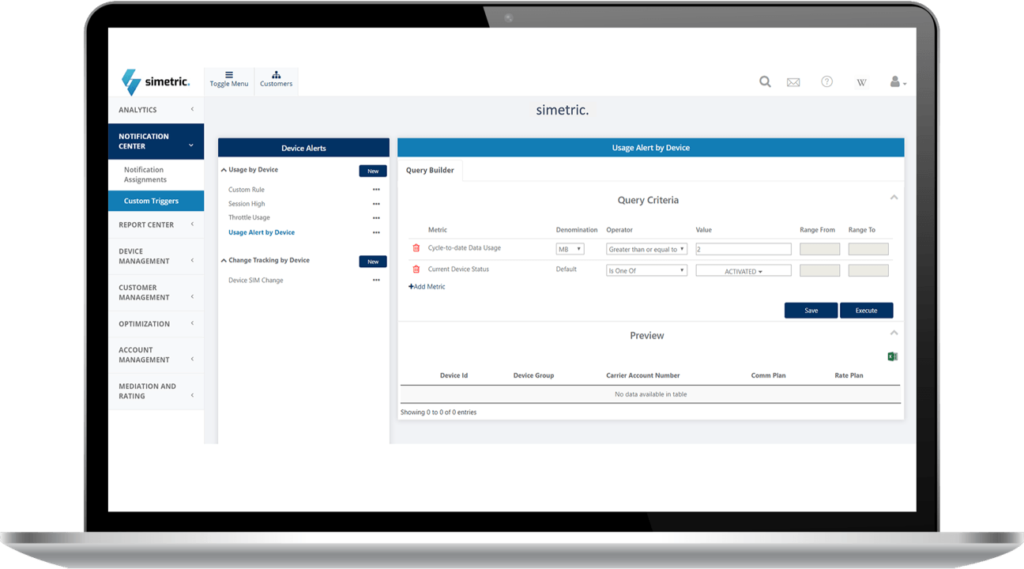 What defines work procedures is always changing as technology becomes the underpinning for almost every business. In the first wave of IoT it was all about automation. In today's world as IOT devices scale in deployment across numerous operators' wireless networks, the need to complement device control with analytics and actionable insights become critical to executing IoT successfully.
Enterprises need greater operational efficiencies with near real time insights to steer their businesses and Simetric enables that across a global network of operators with bilateral integration into operator and client systems creating operational efficiencies and a lower cost of execution.
See it all.
View your data in a "single pane of glass" after easily inputting your IoT platforms and carriers. Makes things easier at a lower cost.
Control costs.
Track activity and insights in real time to automate cost management and data utilization across devices.
Take action.
Receive real-time alerts. Detect problems and act immediately.
Partners