While the IoT landscape is swiftly evolving, time-to-market and speed of innovation are focus areas for companies working to reduce bottlenecks. As you begin executing your growth plan, are you sure your company is poised for success with your IoT strategy and execution plan? 
IoT is set to grow to an estimated $1.7T by 2030, with ~29B devices active. Experts predict that businesses will be edge, cloud, and AI-first. Knowing this, businesses need to be prepared for the massive digital transformation, fragmentation, and compounded complexity that IoT has already brought and will continue to bring to their operations and strategies.
Get ahead of the curve with this account of the most common barriers we see to growth in IoT — and how Simetric is the key to overcoming them:
Common Challenges to IoT Growth
Security


With IoT creating a new level of risk for businesses, security is a common concern among those seeking IoT adoption. Regardless of business size and structure, understanding the importance of security is crucial in IoT adoption — as is choosing a secure IoT management platform.
Scarcity of People with Required Expertise

A concern from business leaders who are interested in IoT adoption is the scarcity of skilled resources – there simply aren't enough professionals who understand the complexities of IoT, so businesses have trouble finding talent with the skillset to implement IoT solutions. Some companies may be unable to justify the cost and time required to create that expertise internally.
Lack of Interoperability

One of the most pressing issues revolves around interoperability—the ability for disparate devices to work with each other despite differences in global location, OEMs, carrier alignment, manufacturers, brands, or software vendors.

This can be a major hurdle for businesses looking to IoT technology to improve operational efficiency or to add value to their products and services.
Cost to Deploy

It's not always about how a company can get more devices online, but how a company can afford to pay for them.

The cost of hardware alone for an IoT platform can be prohibitive for many organizations. Coupled with the lack of existing toolsets and a skilled workforce, this only increases the perceived complexity and difficulty of IoT projects, causing companies to think twice about investing in IoT.
Can't Prove the ROI

The success of IoT is largely dependent on companies being able to answer the question "What does this mean for my business?" Yet many do not have the ability to qualitatively prove and control the ROI from IoT projects, because they are operating in multiple, disparate platforms.

IoT projects require high levels of business agility in order to succeed. Not only do they require a big upfront investment in hardware and software, but they also need the support from skilled workers who can make sure everything is running smoothly – and even then, there are many companies who hesitate to embrace IoT if they do not see a guarantee that it will pay off. 
Lack of Standards

The lack of standards can make it difficult for businesses to implement IoT solutions, as they must decide on how different devices communicate with each other. In addition, organizations may find that devices from one vendor don't interoperate with those from another or perform consistently across carriers, which means employees may have to use multiple applications and tools to access data from different devices.

This can lead to complicated IT infrastructures and data silos that can be difficult for IT teams to manage, along with increased cost and time needed for implementation in the enterprise.
Securing Funding and Budget

When you're looking to start or grow an IoT project, two big questions often arise: how do I secure the initial budget and how do I keep costs down?

Budgetary constraints can create a ripple effect that affects a company's operations. For instance, if a company cannot afford to implement an IoT solution, it is unlikely that it will be able to integrate new technology into its supply chain management practices. 

Therefore, this creates an obstacle for companies looking to grow through reproducible business models, via increased productivity, profit margins, and sustainability.
Cost of Maintenance

As every company becomes edge first with the proliferation of devices in IoT, the demands on sustainably evolving businesses will be heavily dependent on data, talent evolution and predictably investing with measured returns. Successful business evolution will take a concerted effort of Finance, Operations and IT professionals. This pain point is often founded in the fact that some of the current implementations are expensive to maintain due to ongoing connectivity costs.

This gap leaves companies struggling to find solutions that drive their businesses forward while managing the complexities involved with IoT deployments. 

On one end of this spectrum, businesses can overspend on hardware and technology to build out their own proprietary systems that lead to long-term costs that can cripple their business model. On the other end, they can rely completely on third-party solutions which often leave gaps in data collection, analysis, and overall visibility into their business.
Leadership Buy-In

As a growing number of companies have made their way into the IoT market, providers have faced an uphill battle in convincing them of the validity of their technology and its benefits.

If a company's leadership team is not sold on the idea of adopting IoT technology, then it can be very difficult for organizations to move forward with these projects.

Management buy-in is often a matter of making the information available—the ability to provide easily understandable data. Insights into the performance of your company can help inform stakeholders and make it easier to convince leadership that an investment in IoT is worthwhile.
Simetric Use Cases In Action
We are pleased to showcase the success of businesses that have partnered with Simetric. Discover real-world IoT applications, growth stats, and customer testimonials.
100% of our customers use our anomaly detection to extend IoT security by customizing business rules for their IoT devices

Simetric's anomaly detection capabilities allow you to customize business rules, alerting, and automation for devices based on actual data. The customized notifications feature enables users to set up bulk notifications and send SMS and/or email notifications to designated recipients in real time as events take place. This provides added peace of mind and helps to increase predictability and stability for your business operations. 
Centralized control minimizes operational redundancies and dependencies

With the Simetric platform, companies can manage their networks more effectively by allowing them to take control of their IoT networking dependencies without having to deploy experts in various fields throughout their organization.

Companies can monitor and manage their sensors from one centralized location which reduces time-to-market for new products or services by reducing the time to integrate new IoT devices into existing processes. 
Interoperability is a challenge that Simetric addresses head-on

Offering a single platform with unified controls from a central dashboard, Simetric users can control IoT devices through a single interface, reducing the cost of implementation for enterprise clients by providing them with access to a wide array of services through one system. By connecting smart devices across brands, Simetric gives users access to data in real time, enabling businesses to make informed decisions based on timely insights.
Lowering costs with an average of 10:1+ ROI annually and 20-30% instant savings in the 1st month

Organizations can take advantage of the platform's unique ability to create a low-cost, standard way of operating across multiple carrier platforms that is additionally scalable and flexible.

Lowering costs is one facet, but this also allows businesses to move forward with IoT adoption without having to invest in an expensive platform or having to 'rip and replace' any existing systems.
Prescriptive and predictive analytics support near-real-time ROI for Finance, Operations, and IT

You can also identify areas where cost savings can be achieved by removing friction points caused by manual processes, thus allowing businesses to focus on higher-value tasks.

By analyzing metrics like inactive devices, data usage, inventory levels, and supply chain processes, Simetric provides valuable, automated insights that allow our clients to gain more control over their operations while achieving a meaningful return on investment and gain operational efficiency, device life expectancy in the process.
Single pane of glass with customizable rules establish execution and create a standard way of operating for any enterprise

Simetric's single-pane-of-glass solution provides execution, device, and operational standards for any enterprise looking to adopt IoT technology. 

Organizations can easily see, act and automate device actions through a single user interface, allowing them to easily visualize and analyze IoT data and patterns in business processes in real time. 
Lowering monthly costs by 10-30% extends IoT budgets

By reducing the cost associated with IoT connectivity and eliminating upfront investment for users, Simetric allows businesses of all sizes to substantially lower monthly costs associated with their current IoT solutions.

This not only enables more organizations to affordably deploy IoT solutions but extends their budgets by lowering the overall cost of ownership and reducing the time it takes to see ROI. Driving waste out allows businesses to reinvest and fuel growth also.
Near-real time insights avoid execution and higher costs that are close to impossible to achieve operating in disparate platforms

Simetric allows users to gather data about their environment and run analytics on top of it in near-real time. Coupled with customizable dashboards, this approach offers real time insights without the execution or connectivity costs traditionally associated with IoT.

Take this data from a Fortune 500 connected transportation company: they were able to deploy 39% more connected devices while reducing device costs by 37%. This is a huge win for Finance and Operations.

By reducing both management and connectivity costs through innovative technologies, enterprises can absorb these additional costs without losing sight of their core business objectives. This will save them from paying hefty integration costs and from committing resources to learn new tool sets or platforms.
C-level analytical reporting

CEOs, CFOs, and CROs must be able to see how they can benefit from adopting an IoT strategy. 

Simetric provides analytical reporting for all C-level members of your company. This reporting is actionable, allowing executives and their teams to quickly determine how much money can be saved (or earned) through an IoT deployment. These dashboards give decision-makers and C-level executives a bird's eye view of how their businesses are performing. 

With this visibility into how their company is doing financially and operationally, they can make better-informed decisions about expenditures and investments.
Discover Simetric's Platform Features
Simetric delivers end-to-end solutions at scale, transforming IoT and edge computing to obtain visibility, management, security, and single-pane-of-glass control.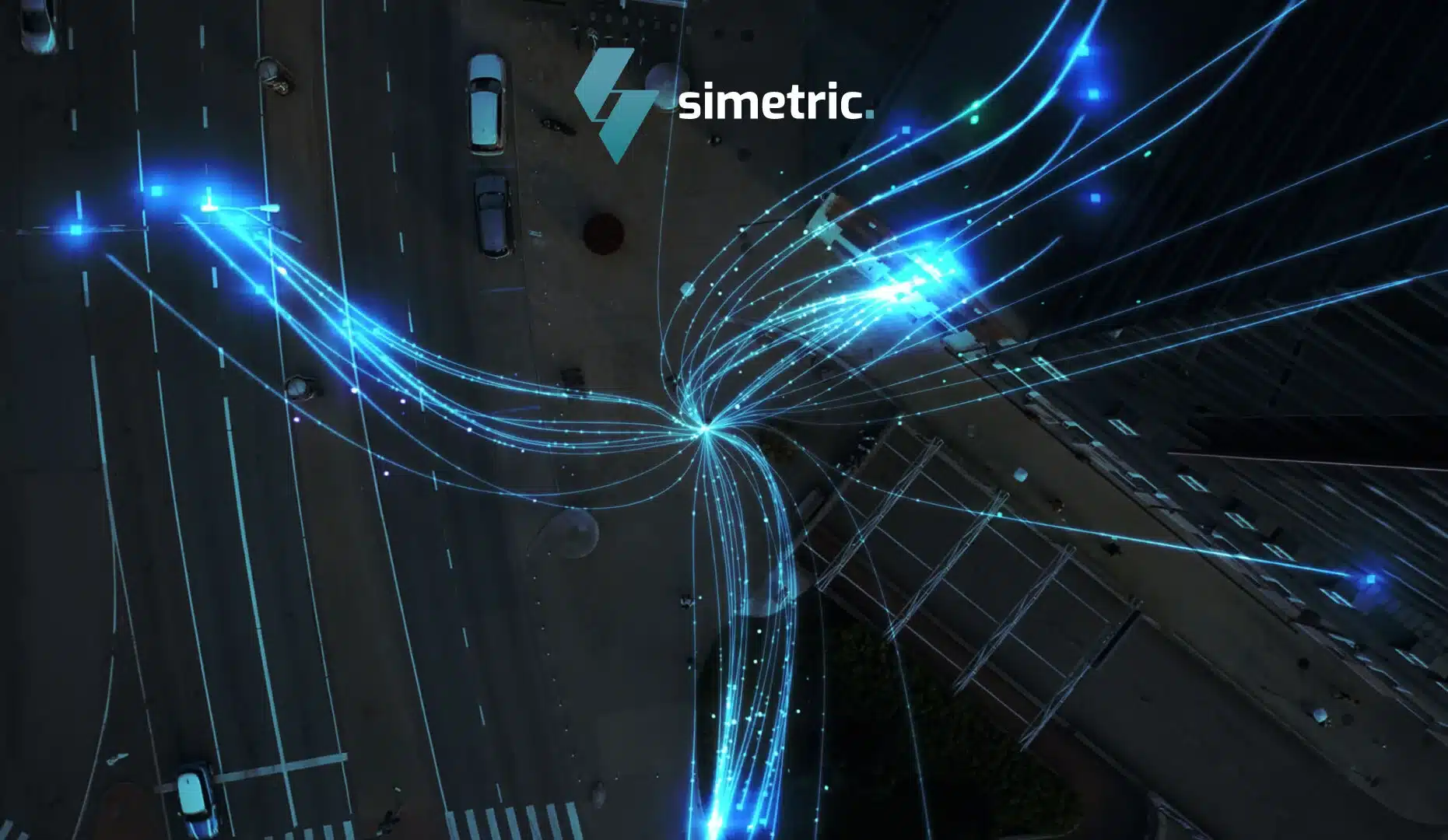 Reap the Benefits, Reduce the Barriers & Unleash Explosive IoT Growth with Simetric
In the age of IoT, data is the lifeblood of all organization functions, from operations to finance to customer success to management. However, accessing this treasure trove of data is only half the battle. The other half is ensuring that it's managed properly and used in a way that improves business operations and streamlines the user experience.

In a business environment where the speed of competition has increased exponentially, Simetric's solution is a platform that aims to scale and simplify the business adoption of IoT with features that will ultimately help companies increase productivity, improve their business processes, and create new revenue streams through real time analytics-powered insights.

Simetric is eliminating the complexities of connecting, managing, and supporting devices in today's IoT market by providing a unified, single-pane IoT platform, from device to network to cloud to edge. Our holistic solutions for connectivity management enable device manufacturers to optimize product performance with an end-to-end view of their devices across carriers for efficient management.

Watch out for the second part of this blog series exploring the obstacles companies face when considering an IoT rollout.
In the meantime, don't get left behind. Schedule your free Simetric demo.