IoT is one of the most dynamic and relentlessly evolving markets in technology. By the end of 2022, it's expected to continue its blazing trajectory and show no signs of slowing down.
The Internet of Things (IoT) has long passed beyond a lofty dream of tech visionaries and is proven to become a real technology solution that companies rely on, from the largest to smallest enterprises.
IoT Analytics reports that there will be 14.4 billion active connected devices globally by the end of 2022. The same report predicts that by 2025, as the world moves past COVID-19 and as supply constraints ease, there will be an expected 27 billion connected IoT devices.
For businesses looking to gain a foothold in the IoT market or increase their investment in IoT solutions, 2022 alone has brought about major development and opportunities in IoT that abound across various use cases: connected products, smart supply chains, connected transport, and smart operations.
In short, if there is ever a perfect time for your organization to unlock its full potential, increase efficiency, maximize data security, and save millions in operational costs by utilizing IoT solutions — that time is now.
1. The Edge Making A Comeback As The Cloud Loses Flavor
MarketWatch reports the exponential growth of the edge computing market size, estimating it to be worth $110,200,000 million in 2022 and a readjusted size of $559,300,000 million by 2028.
The sheer number of current and projected IoT networks and devices makes it difficult to keep track of all the activity within them. This creates a unique opportunity for edge computing to address some of the challenges associated with today's IoT networks by moving processing power closer to the source of information. 
Within the edge computing model, computing takes place at the edge of a network, before data moves to the cloud or other centralized sources for additional analysis. This enables a wider range of solutions compared to those that can be implemented by cloud computing because it eliminates latency in data transfer and reduces the overall load on congested networks. It also provides greater security for private information and helps prevent costly, large-scale hacks, since sensitive information is never transmitted over public channels.
Even while cloud computing remains popular, edge computing is becoming an increasingly essential part of the IoT infrastructure as IoT network connectivity improves and the technology becomes more scalable and dependable in the coming years. In addition to providing better security, it can provide greater scalability, efficiency, and performance across a variety of applications and IoT use cases such as traffic management systems, smart manufacturing, supply chain analysis, and real-time device monitoring, to name a few.
2. 5G Drives Growth For Industrial IoT (IIoT)
According to Juniper Research, the global number of IIoT connections is projected to increase from 17.7 billion in 2022 to 36.8 billion in 2025. As a result, the expanding IIoT is straining current networks, surfacing issues such as decreased speed and latency. 
5G will provide the necessary tools for IoT to grow at a staggering rate today and over the next decade or so. With data transfer speeds 10 times faster than 4G (as well as significantly reduced latency), it will be possible to connect massive numbers of devices without them interfering with each other or slowing down overall network performance. 
Increased capacity from various 5G prototypes is projected to be able to handle anywhere from tens of thousands to millions more connections than existing networks — which means that, for example, entire factories can be integrated into unified, connected systems in a way that just isn't practical with our current networks. 5G will also support some very exciting applications within the industrial space.
3. Enterprise IoT Outgrowing Single-Carrier Solutions
As IoT gains momentum at the enterprise level, more and more companies are taking a closer look at their IoT solutions. A recent survey conducted by the International Data Corporation (IDC), revealed that connectivity and network transformation are among enterprise organizations' top priorities for improved business and operational efficiency. This means that enterprises are looking to shift from single-carrier systems to multi-carrier solutions to boost performance and expand capabilities.
This should come as no surprise considering the demands placed upon today's enterprises and how they differ from those of just a few years ago. Many leading enterprises are starting to use IoT solutions to address problems that weren't even conceivable a decade ago.
Thanks to this shift, we'll soon see a future where connected machines will be able to monitor themselves and make decisions based on their own conditions instead of requiring constant human input. A well-designed IoT system will help organizations adapt to changes in business operations while simultaneously improving overall efficiency — a win-win situation for everyone.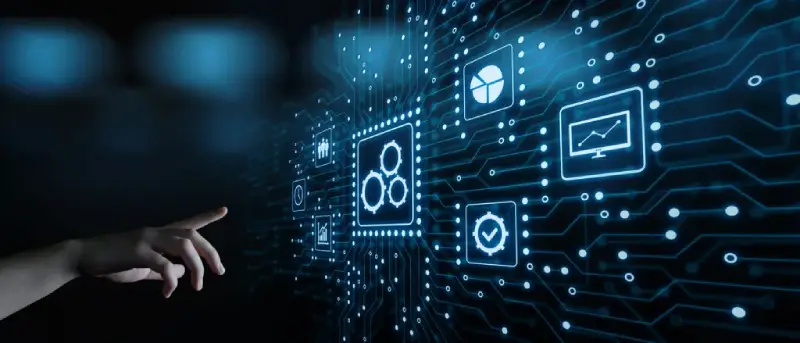 IoT Trends & Use Cases To Watch In 2022
Use cases for IoT continue to evolve, expanding from smart buildings and smart cities to smart operations and even smart vehicles. 2022 has seen many businesses across industries already implementing IoT solutions for increased efficiency, smart management, and better customer service, with many more set to join them in the coming years as awareness about this exciting technology grows. Below are some of the biggest trends to watch:
Connected products have gained significant traction in the consumer market. Connected products are those that link customer data, logistics data, and production data together to create a unified view of all product activity. 
Transport trends in 2022 include a rise in how transportation systems gather and make use of data making it possible for vehicles to communicate with one another, with smart infrastructure, and with transport operators. This could provide a range of benefits, from greater safety to improved traffic flow and reduced congestion.
Connected operations and smart supply chains increasingly integrating IoT solutions into workflows to improve efficiency and create a more seamless user experience for employees. Examples of this include smart manufacturing processes that can predict maintenance needs or allow employees to work from home with the aid of IoT-enabled technologies that monitor health conditions and remotely alert first responders if an emergency occurs.
Simetric Solves 2022's Biggest IoT Impediments & Connectivity Conundrums

As IoT devices proliferate across the business environment on a global scale, so does the demand for increasingly complex network designs to support them. This exponential increase in connected devices will force network providers and enterprises to turn to IoT solutions that are capable of handling billions of devices, connections and data transmissions.
Leading the way forward in IoT connectivity and edge device management, Simetric's single, centralized application connects and controls any device or asset throughout its lifecycle, allowing operators and businesses to better manage their networks, and providing enterprises a unified view for managing end-to-end IoT operations.
Additionally, Simetric's Single Pane of Glass SaaS Solution offers seamless integration with various enterprise systems. This enables enterprises to centralize all aspects of their IoT strategy and operations into one place, while also giving them a single point of control from one dashboard for an unlimited number of devices across global networks.
Simetric overcomes the challenges of IoT deployments amid the ever-changing IoT landscape across all industries: