How to Solve the Most Common Edge Mistakes
IoT is not a subset of IT anymore. Learn why your business needs an IoT platform and how to develop smart, scalable solutions.
IoT platforms are the most important way to propel work across industries forward and as a result drive greater returns. But with new technical trends coming and going in the ever-changing technological space, how do you know what's here to stay, that is essential?
At this point — in 2022 and beyond — it's clear that IoT platforms offer the most viable technology solution to drive all-encompassing success and make an impact on sustainable company growth: better data collection, management, and analysis, reduced operational costs, refined decision-making, improved customer experience, and increased security.
And yet, according to a recent study by McKinsey, IoT initiatives are oftentimes doomed to fail or fall short of their goals, particularly in B2B settings, with businesses not knowing exactly how to take control of IoT and capture its value to suit their overall mission.
97% of organizations feel there are challenges to creating value from IoT-related data. (Source: Fierce Electronics)
Here we'll explore how you can make use of IoT platforms to advance your organization's legacy and establish a cost-effective strategy for creating a better, scalable connected business.
When it comes to IoT, the question of how to get a comprehensive view of what is happening in the network, where the bottlenecks are, and where to focus resources is top of mind for many business leaders. IoT platforms can provide businesses with a single view of their entire IoT infrastructure from one place, providing a powerful solution for all of these questions. With a single pane of glass, IoT platforms provide an overview of all things connected in your environment—from devices and sensors to networks, applications, and services—and all the data they generate. With this information, you can see what is connected when, how much data is being generated by each device or sensor, and which applications are accessing them. You'll also know who's using which resource at any given time so you can plan accordingly. To provide end-to-end visibility across the entire IoT infrastructure, these platforms also integrate with existing systems to help close gaps that could be holding back your organization from achieving its goals. This allows you to utilize even more data than is collected from your devices themselves—there's no limit to the benefits that this can bring to your business.
More than 80% of senior executives across industries, on average, say IoT is critical to some or all lines of their business. (Source: Statista)
IoT devices are more than just a number on your dashboard. We're talking about devices that cost money to run, and costs can increase rapidly if you don't have them set up correctly.
The obvious solution: use an IoT platform. An IoT platform will help keep costs down by tracking how much data is being used and how much it's costing you per month. You can even apply a rate limit to keep things under control, so you know exactly what you're spending every month. With that kind of assurance, it's easier to budget for maintenance costs and save money in the long run.
In short, IoT platforms provide revenue assurance by giving business leaders and key decision-makers predictability and controllability over data and devices across their entire network, regardless of location or carrier:
Forecast what systems are doing at any given time so that you can plan and optimize accordingly. This means being able to see into each component of the system, as well as having a full view of it as a whole.
Take full control over a device or system. This means being able to change parameters, update firmware, and even shut down a device in real-time if it needs to be taken out of service.
Consider This Case Study: CallPass
Implementing Simetric's smart, cost-effective IoT solutions, CallPass enjoyed an instant 30% savings from Day 1.
Rapid growth is a hallmark of successful, connected businesses. However, as the number of new customers rises and the business expands, so do operational requirements. As demand increases, the old process automation tools can no longer meet current needs.
This is where IoT platforms come in: to create business agility by opening a new world for process automation. They are purpose-built to develop applications for every aspect of their operations and scale them without any major changes or customizations. The application development itself is also simplified with an IoT platform because it saves time and money with pre-built components that are easily compatible with devices from different manufacturers and multiple carriers operable from a single dashboard.
What's more, using an IoT platform ensures that data collected by connected devices will be sent to a single central database for ease of management and analysis. Data collected by multiple systems can be accessed from one place instead of having separate data silos from each system, which makes it more difficult to compile all the information needed for reporting purposes.
Consider This Case Study: Zipit
With Simetric, Zipit was able to face growth head-on and quickly scale up business without compromising on quality.
When IoT devices are used in a business setting, they can be spread out over a huge area, with a vast number of devices in multiple locations. This situation is made even more difficult because those IoT devices are not always connected to the same service provider or system, so it's hard to centralize the data. This can make it difficult for a company to monitor and manage its IoT devices.
IoT platforms are engineered to view and consolidate that data in real-time, making it accessible for monitoring and management. These platforms are essentially the middleman that connects all of the devices together and makes them accessible from one interface.
For example, if you find that a sensor is malfunctioning at one of your factories, you can log into your dashboard and see exactly which one needs attention as well as its location on a map. The platform also allows you to schedule updates for all of your IoT devices through the cloud, making it easy to update software on servers without having to manually connect each device individually.
As the number of smart devices in your business increases, the platform will only become more useful because its flexibility means it can grow with your needs.
Consider This Case Study: GPS Trackit
Simetric provided a single, simplified solution for GPS Trackit to drive growth and complex management of more than 12,000 fleets across multiple, disconnected platforms.
It's important to recognize that an IoT platform isn't the only piece of the puzzle you need to have a successful IoT deployment. IoT devices collect huge amounts of data, and this raw data is often used in sync with other applications to enable leaders in making smart decisions about how their business operates. To that point: a sound IoT platform should be designed with interoperability in mind. For example, a delivery company might use the location data from the GPS sensors on its delivery trucks to optimize the routes that drivers take. Or a smart home might turn off the lights in your house when you leave for work. In both cases, the data is sent from the devices in the field to an application somewhere else. An IoT platform should be able to send device data to as many applications as possible and allow those applications to modify and control your devices using their own application programming interfaces (APIs). You want to be able to get data from your devices using whatever APIs are available and send commands back using those same APIs. There should also be some way of getting the data outside of your organization—to your customers or partners, for example—and you want it to be as easy as possible.
IoT solutions have the potential to
generate $4-11 trillion in economic value by 2025.
(Source: DataProt)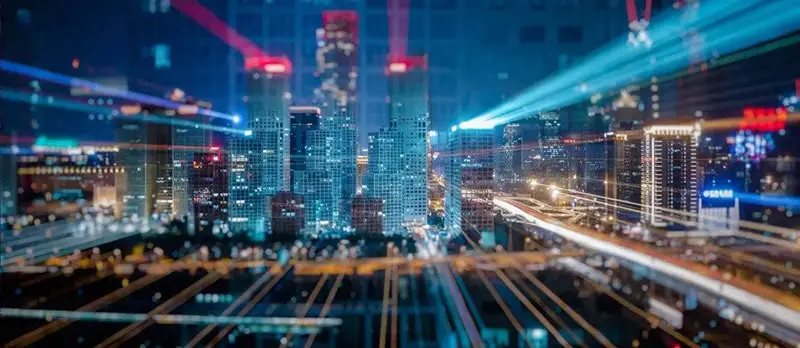 Simetric Accelerates IoT Solutions
Simetric is an IoT platform built to help you manage the state of your connected things, spot and correct anomalies in real-time, cut costs and get insight into critical data that's driving your business in a single pane of glass. Feeding billions of events per day from your network of sensors and devices worldwide safely into one centralized dashboard, you're empowered to place prime focus on tracking and understanding business intelligence across devices that are critical for making better business decisions.
Got IoT? You need Simetric to make sense of it: