Schedule a Demo
Partners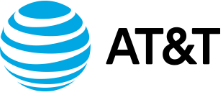 Unlocked Insights
Want to See Unlocked Insights for Your Business Through Simetric?
Within just a few minutes of logging into your Connected Device Platforms through our API interface, you'll have unprecedented insight into your IoT ecosystem.
See it All — View your data in a "single pane of glass" after inputting your IoT platforms and carriers.
Control Your Future — Discover and adjust your connected business approach with predictive revenue analytics.
Take Action — Receive real-time alerts when connectivity malfunctions are detected.
Simplify Tasks — Integrate back-office duties such as trouble ticketing and billing into one hub.
Tailor It — Customize and package reporting based on your company or customer's needs.