For IT Channel Partners
The IT channel is essential to enterprises of all sizes.
Schedule a Demo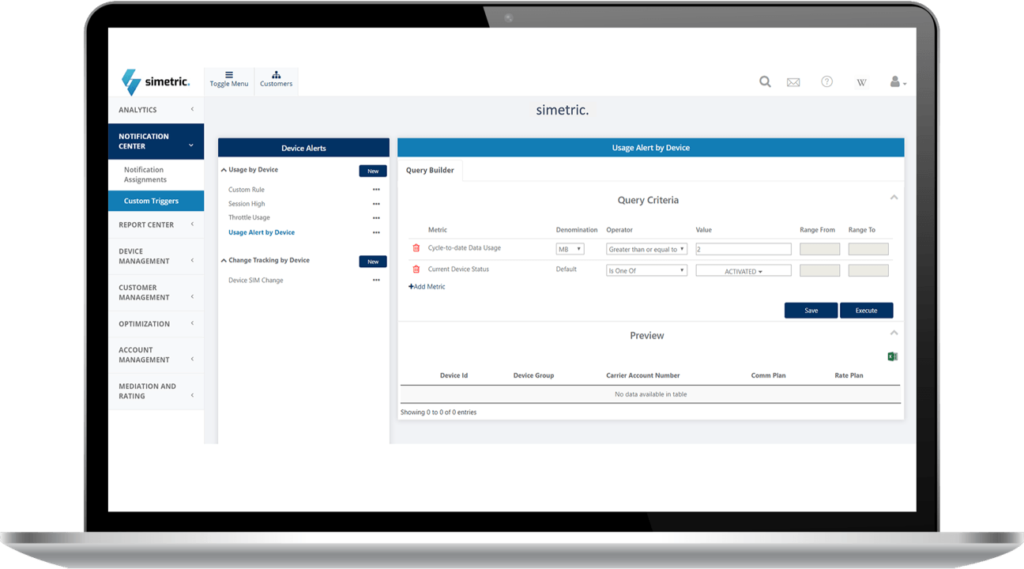 Network virtualization is redefining relevance for the value-added reseller as technology shifts from network segmented architecture to cloud-based, virtually controlled edge devices. Often split between the interests of the operators and IoT equipment providers the IT channel has been unable to capitalize on IoT as a managed service.
Simetric Command Center enables new opportunities for the channel, unifying management across connectivity to device performance. Simetric effortlessly connects into your network management environment, creating new predictable revenue streams, branded services, increases ARPU, reduces churn, and optimize the customer experience through a deeper understanding of your customers' IoT environments.
Go to market faster.
Quickly configure Simetric to support your unique business needs. Get your customers up and running with just a few clicks.
See it all.
View your data in a "single pane of glass" after easily inputting your IoT platforms and carriers. Makes things easier at a lower cost.
Quickly troubleshoot and fix problems.
Identify and respond to unusual device behavior before it becomes a problem.
Partners