For IoT Solution Providers
True IoT managed solutions include device, application and connectivity – an opportunity best suited for the IoT solution provider.
Schedule a Demo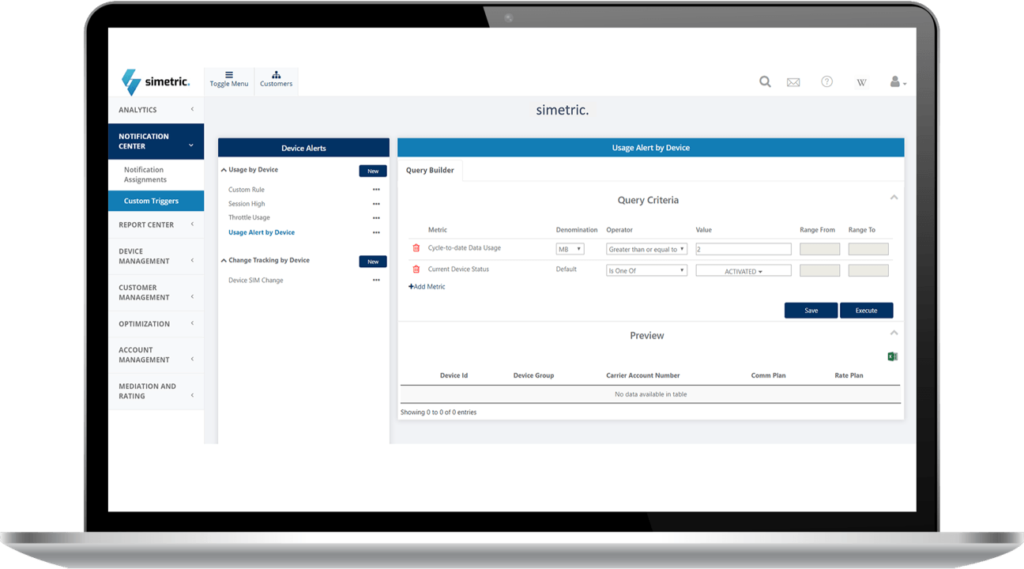 By turning products (things) into connected devices, business value shifts from the products themselves to the data collected and services delivered through those devices. As IoT solutions scale across operator wireless networks, the need to complement device control with intelligent network insights and analytics is critical to IoT solutions.
Simetric enables companies coupling device management, applications and connectivity greater control and insights into the performance as your business evolves. With Simetric's Command Center, integrate with your existing systems, both in device control and operator connectivity, enabling instant provisioning, rate optimization, anomaly detection and process automation driving increased profitability.
Get real-time visibility.
See all devices and respond immediately to changing network and usage conditions – in a single pane.
Quickly troubleshoot and fix problems.
Identify and respond to unusual device behavior before it becomes a problem.
Simplify tasks.
Integrate back office duties such as trouble ticketing and billing into one hub.
Partners