Simetric simplifies the complex data streams from large scale connected device ecosystems. How? It aggregates your connectivity data from around the world into one view, no matter how many devices you have or what your mix of cellular carriers is. 
You get instant clarity about issues and opportunities across your footprint. Is a device being misused? Is it down? Is it billing to the most cost-efficient cellular plan? Is it efficiently deployed? Are devices adhering to business policy?
Simetric gives you these answers and more – in a single pane.

View your data in a "single pane of glass" after easily inputting your IoT platforms and carriers. Makes things easier at a lower cost.
Discover and adjust your connected business approach with predictive revenue analytics. Gain operational insights and organizational productivity.
Receive real-time alerts. Detect problems and act immediately.
Integrate back office duties such as trouble ticketing and billing into one hub.
Customize and package reporting based on your company or customer needs.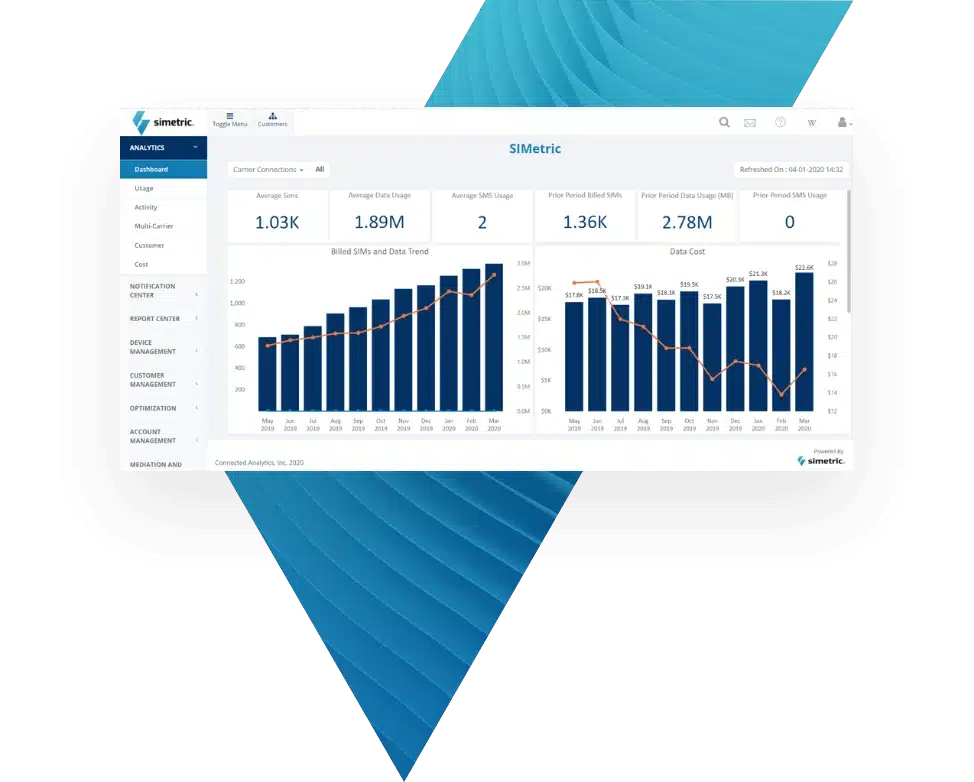 Operator-agnostic management in a "single-pane"
As IoT deployments span thousands to millions of devices traversing global operators, traditional device connectivity platforms don't provide end-to-end visibility required for today's dynamic management.
Simetric abstracts operator-specific reporting differences at scale creating a symmetric layer where all disparate data attributes are normalized so the user can move beyond "sort and filter" and fragmented data into a synthesized and unified presentation layer.
Unprecedented visibility and metrics across connectivity and device performance
The symmetric layer synthesizes data and elevates insights with clarity. Automate business processes to deliver on-demand performance, trends and analytics to support your most critical IoT efforts. From visualization to prescriptive analytics across global operators and millions of devices.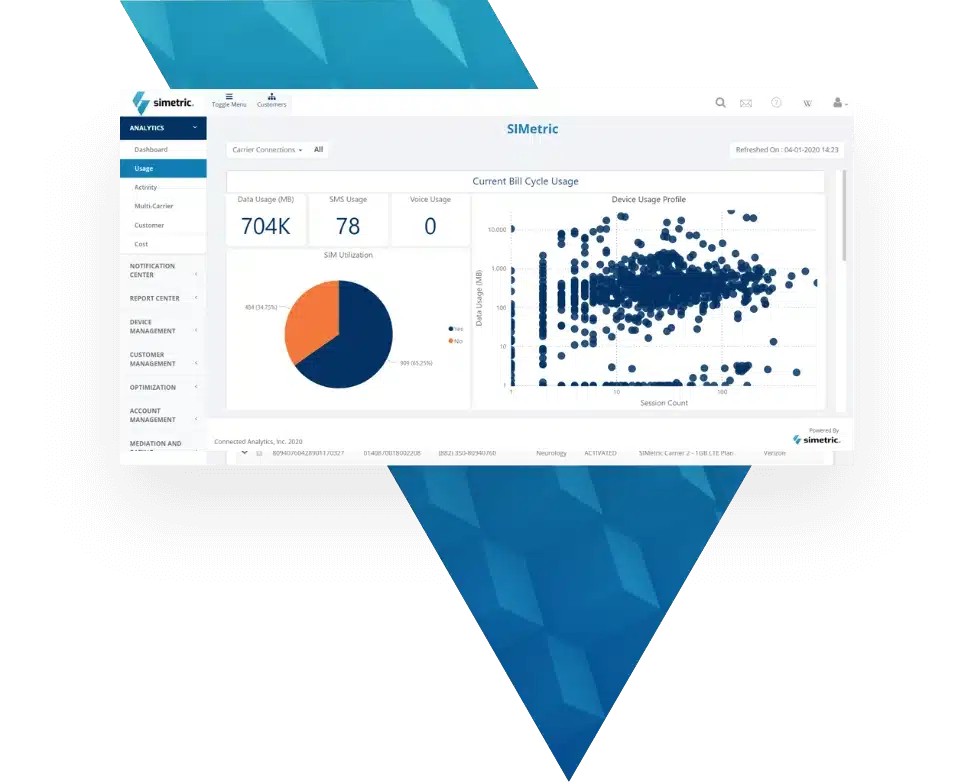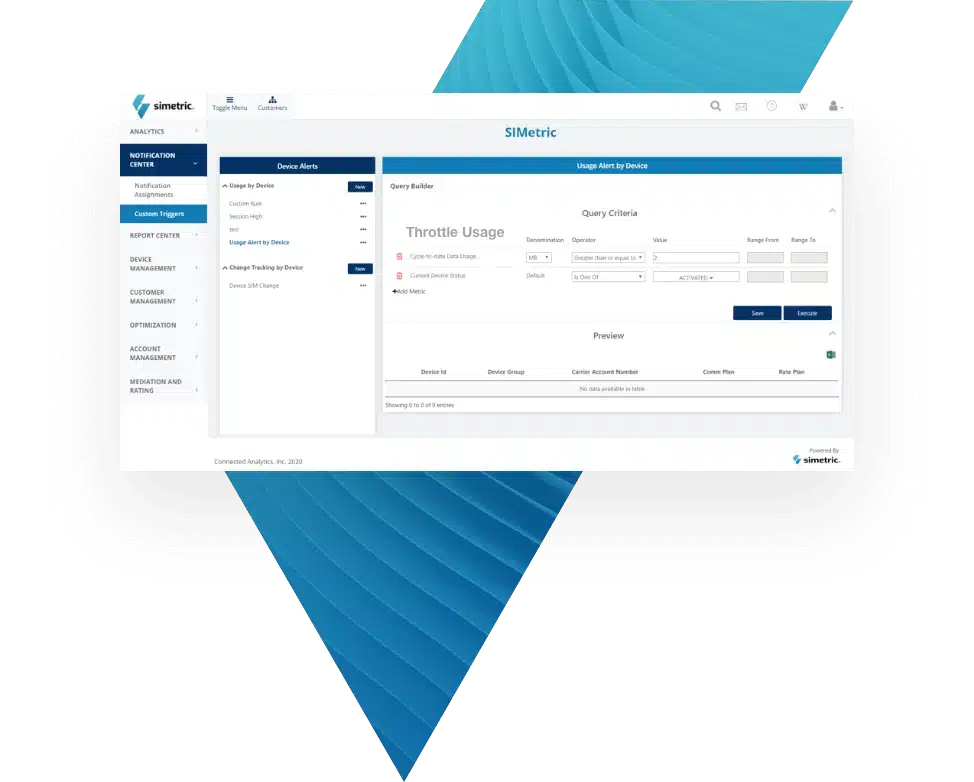 Self-service connectivity management to action insights
With Simetric's Command Center, integrate with your existing systems, both in device control and operator connectivity, enabling instant provisioning, rate optimization and process automation in real-time.
Simetric is engineered to help you quickly get insights, optimize assets and take action across your cellular-connected IOT network, regardless of device, operator and geography.